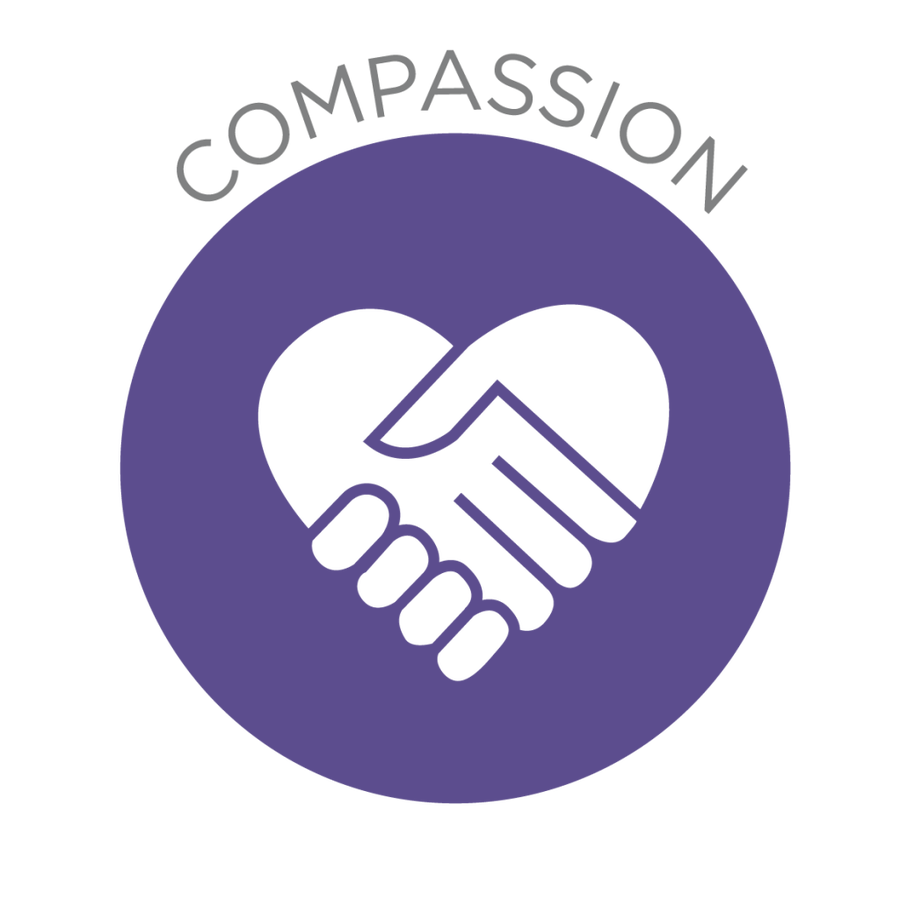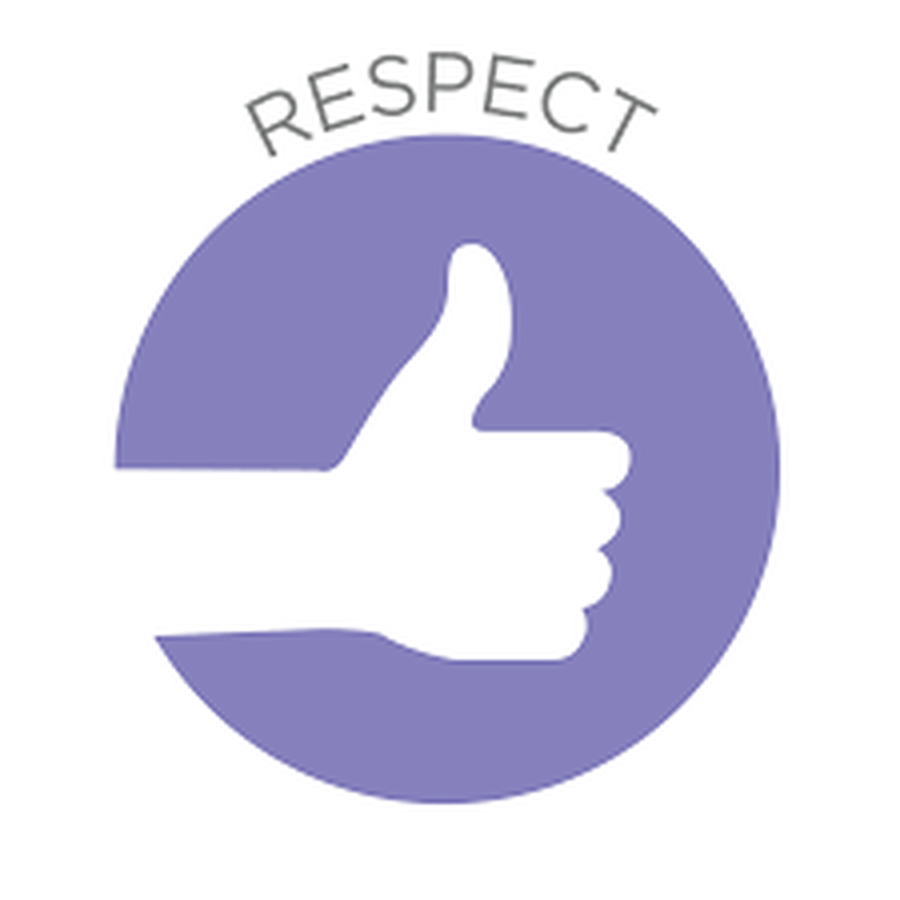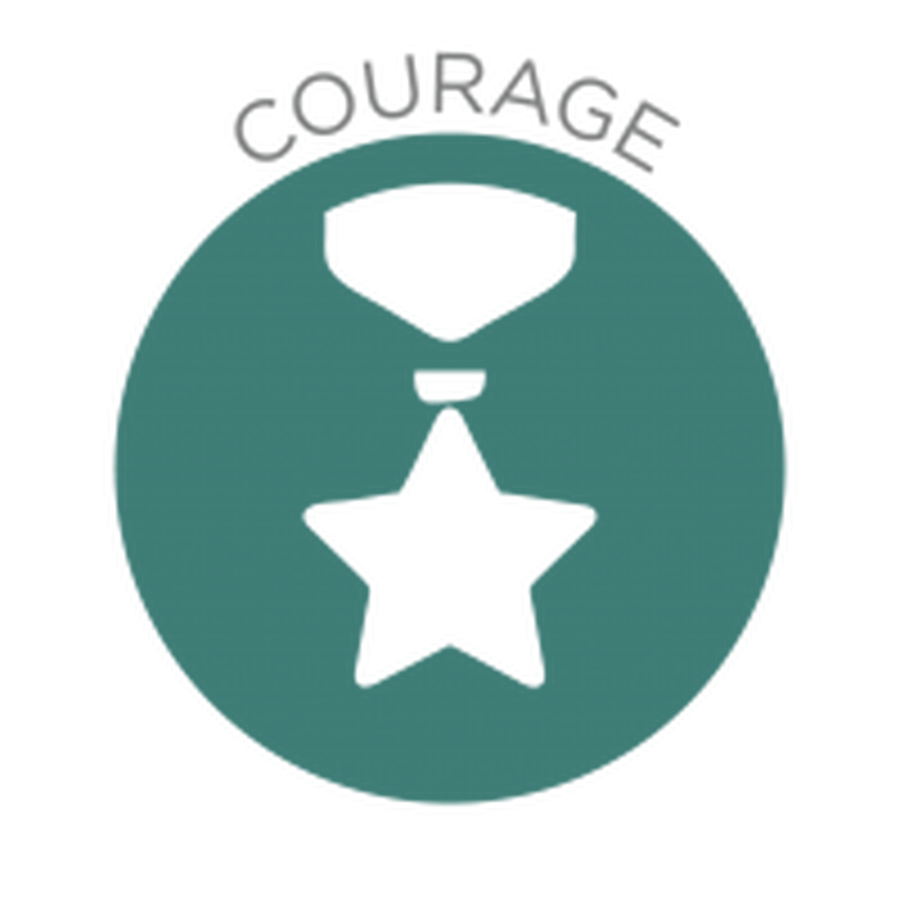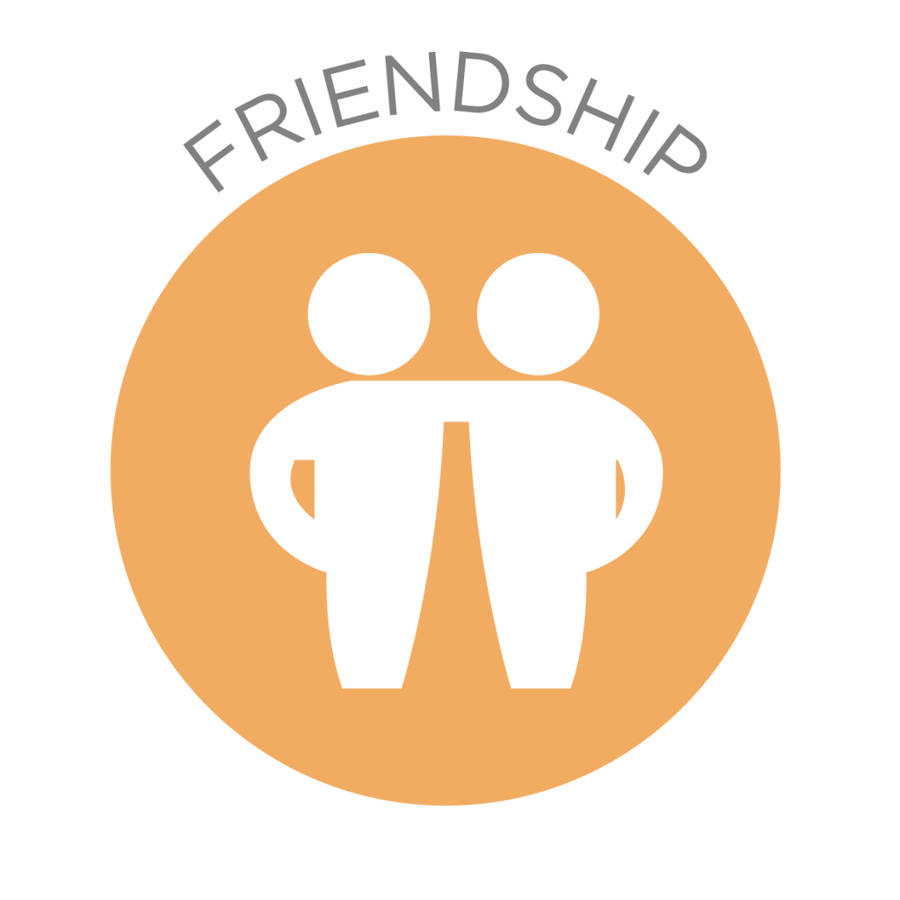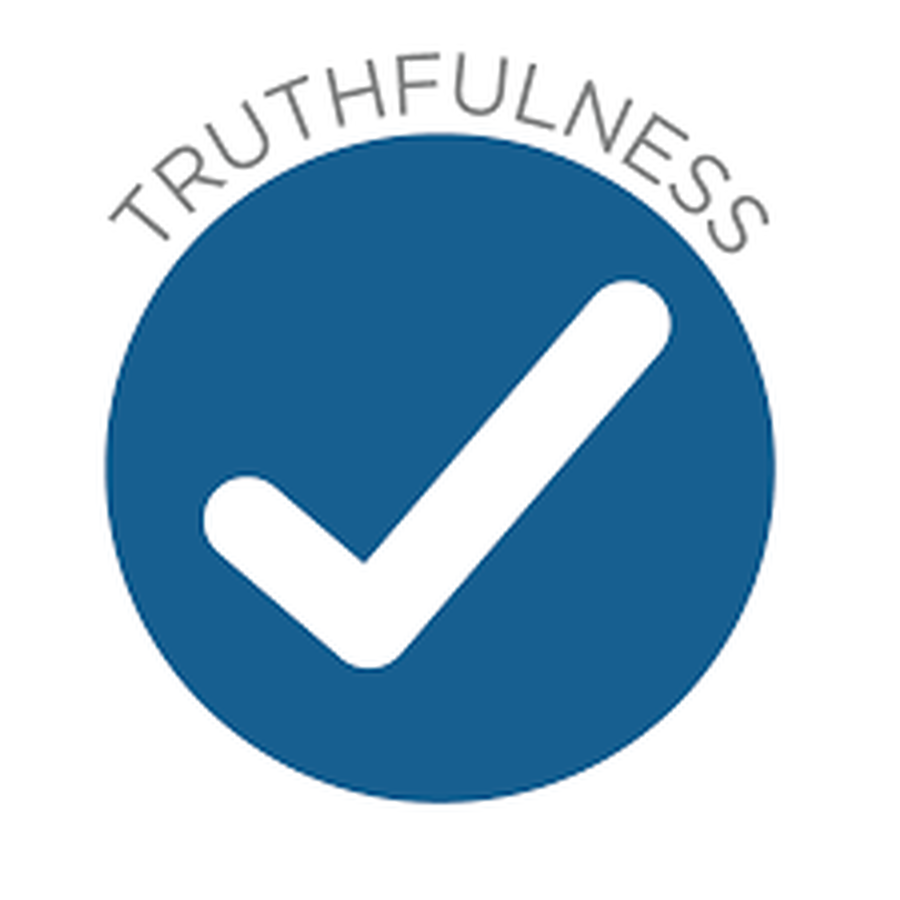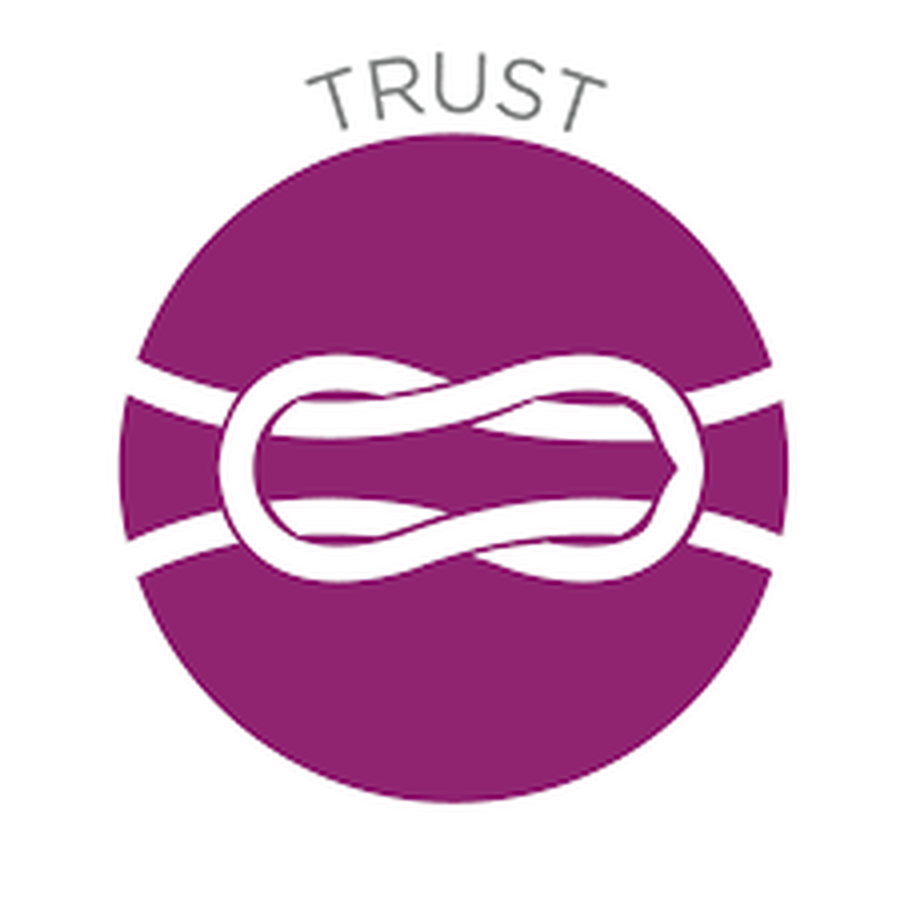 As a Church of England school, Christian values underpin our ethos.
We recognise that these values are also those which people of other faiths and people of no faith live by and we ensure that that is reflected in the way the children learn about the values - using, not only stories from the Bible, but also stories from other faiths and stories about people of no particular faith who have shown this value. We encourage all the members of our community to think about how these values can be shown in their own lives to benefit all members of our community.
Our six values, shown above, were chosen by the children, parents, staff and governors of the school and t
he value of the term is displayed in each class and the hall and becomes embedded through the curriculum.
Each term, we focus on a different Christian Value, explicitly through our assembly time, but also through our curriculum. Children have regular opportunities to reflect on each value and to develop an understanding of the Value in action. Each Friday, in our Celebration assembly, we acknowledge children who have demonstrated such values at home and in school.
We attend services at Christ Church to celebrate the Christian Festivals of Harvest, Christmas and Easter.

In May our year 1 children receive a children's Bible as part of our Bible Service and at the end of each school year Leopard class lead our Leavers' service. Families and the local community are warmly invited to join us on all of these occasions.
Our value this term is Respect and these are the qualities we look for.
You might like to explore respect with your family at home with ideas on this leaflet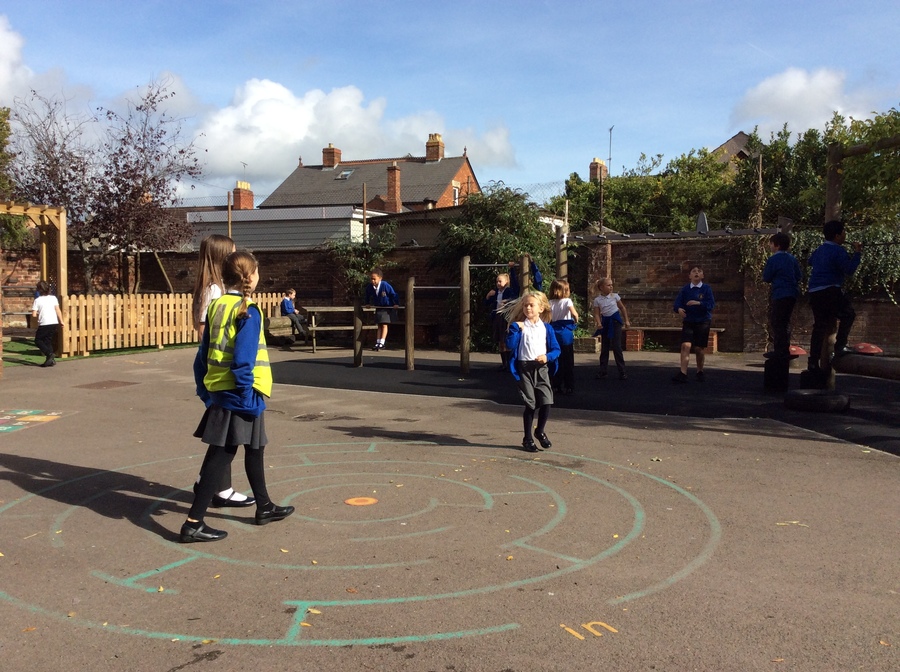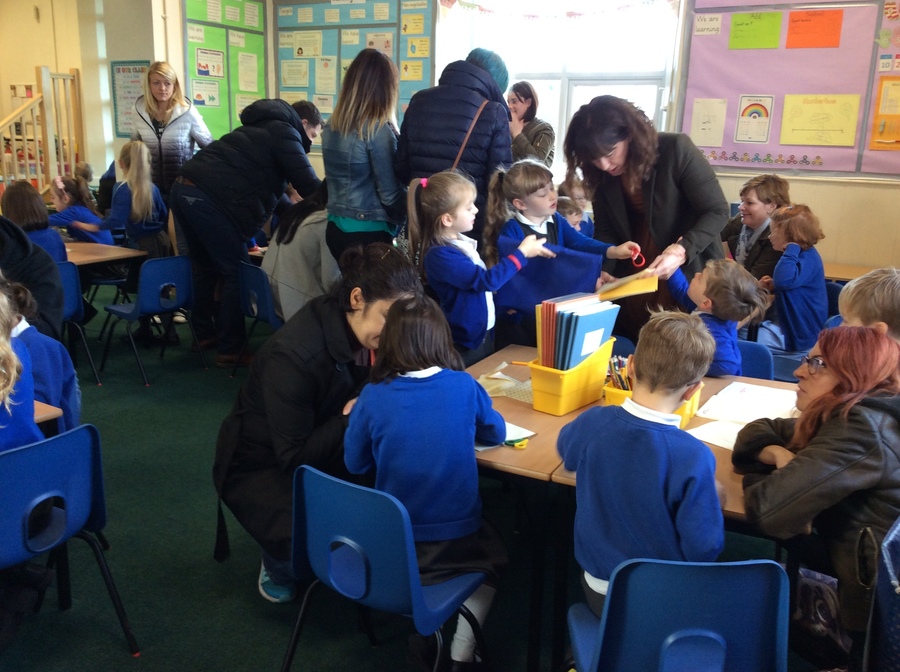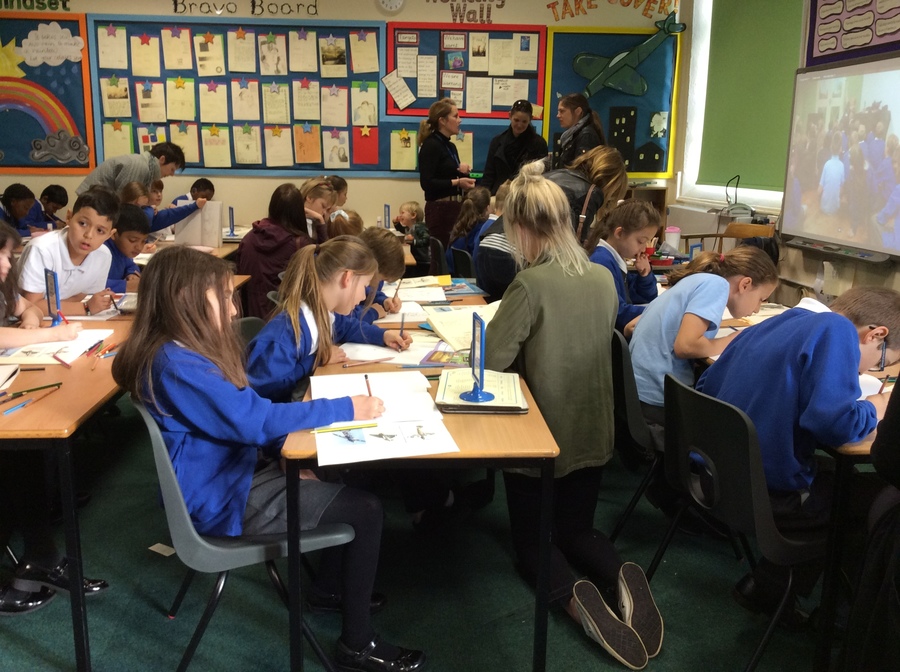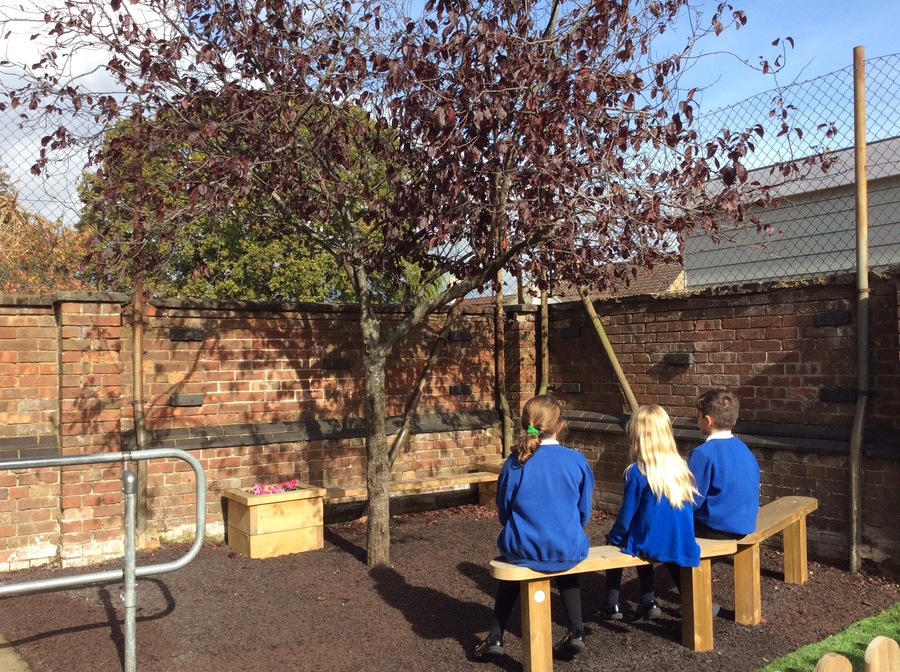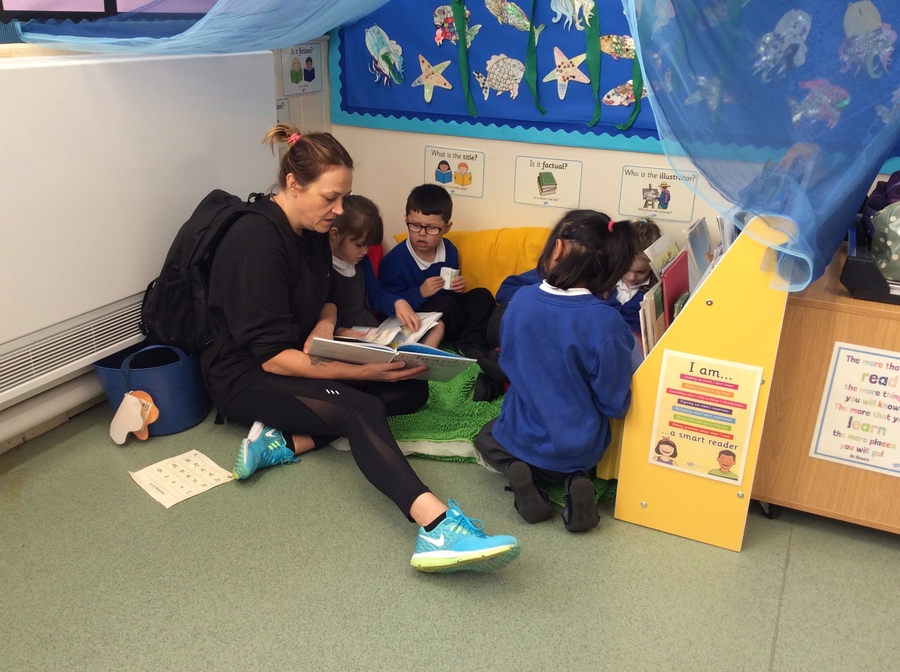 The DfE have recently reinforced the need "to create and enforce a clear and rigorous expectation on all schools to promote the fundamental British values of democracy, the rule of law, individual liberty and mutual respect and tolerance of those with different faiths and beliefs."
King William Street CE Primary School as a Church of England School accepts admissions from all those entitled to an education under British law, including pupils of all faiths or none.Neither parents/carers nor their children need be a Christian or from any other faith group to attend this School. It is committed to equal opportunities, which guarantee that there will be no discrimination against any individual or group, regardless of faith, ethnicity, gender, sexuality, political or financial status, or similar. As a Church school within the Diocese of Bristol we seek to serve all. The Government emphasises that schools are required to ensure that key 'British Values' are taught in all UK schools. The government set out its definition of British values in the 'Prevent Strategy' values of:
Democracy

The rule of law

Individual liberty

Mutual respect

Tolerance of those of different cultures, faiths and beliefs
At King William Street CE Primary School, we actively promote British values through our school ethos, agreed rules, curriculum and teaching.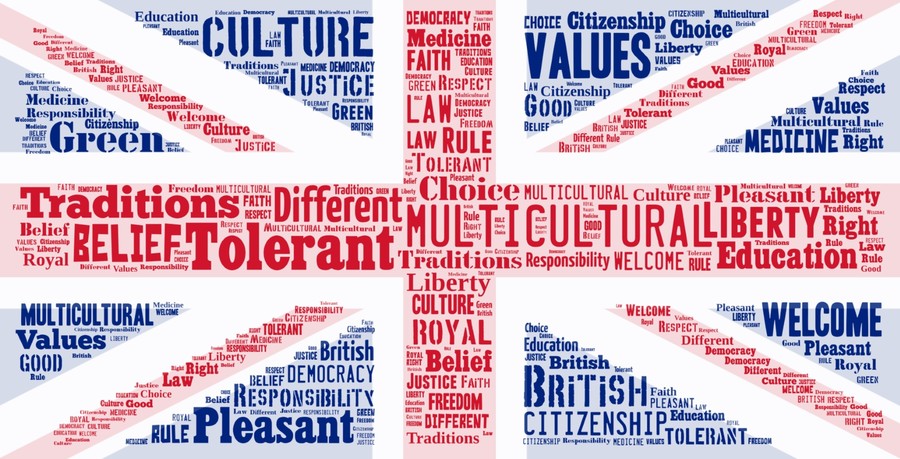 Individual Liberty
Within school, children are actively encouraged to make choices, knowing that they are in a safe and supportive environment. As a school, we educate and provide boundaries for our children to make these choices safely, through our provision of a safe environment. We encourage the children to express and justify their opinions; exercising their rights and personal freedoms. As a school, we celebrate every individual and children are treated from this viewpoint.
Challenging activities and e-safety lessons enable the children to listen and make informed choices
A range of daily after school activities are offered and the children are given the freedom to choose which they would like to attend
Children are also offered opportunities to participate in events within the community or with other schools such as Swindon Infant Music Festival, Swindon Junior Music Festival, Eastcott Window Wanderland.
Within the school and in the community, children demonstrate a clear understanding of expectation of behaviour.
Children take responsibilities as anti-bullying ambassadors, play leaders, luncheon club monitors, and performers.
We use Christian Values each term as a focus for assemblies e.g. trust, courage, friendship
Value of the term are displayed in classrooms, the hall and around the school.
Each week children receive a King William Street wristband for demonstrating the school's value of the term and a text message is sent home to inform parents/carers.
Children participate in whole school Remembrance day assemblies and Armistice 100
We use Brilliant Beginnings where children are given a choice in what and how they present their findings around a theme.
We encourage participation in charitable events e.g. Little Princess Trust, Brighter Futures Appeal, Alternative Angels, Children in Need, Macmillan Coffee morning, Sport Relief, Swindon Food bank and the Trussell Trust Shoe box Appeal.
The Rule of Law
The children learn from an early age that we are all subject to the Rule of Law which applies in this country. The importance of Laws, as applicable to , the school, or the country, are consistently reinforced throughout regular school days, as well as when dealing with behaviour and through school assemblies. The children understand how laws are there to protect us; keeping us safe. They acknowledge their responsibility to uphold laws and understand the consequences when laws are broken.
Children are taught from an early age the rules of the school, the value and the reasons behind these rules, the responsibilities that these involve and the consequences when these are broken.
School Behaviour Policy is shared with all stakeholders
Raffle tickets and class dojo are used as a reward for keeping rules
Agreed class rules which are displayed
Children reflect regularly on their learning during lessons and their behaviour during assemblies
Yearly Parent / carers questionnaires include questions which relate to behaviour, safety etc.
Links with Police Community Support Officers and other services who support the importance of laws
Throughout the year, assemblies link to the law e.g. school rules, anti-bullying
Anti-bullying Week and E-safety day help children to understand how to behave towards each other and how to be safe
Democracy
Children across the school are involved in democratic processes where they have the opportunity to have their voices heard through our school council and Pupil questionnaires.
Children are involved in the staff recruitment process.
A fair and consistent Behaviour Policy with agreed rewards and sanctions.
Children contributed towards the selection of the 6 school values.
Children contributed their ideas towards the design of the spiritual garden.
Children contributed their ideas towards the design of our anti-bullying logo.
Church Council contribute their ideas to collective worship.
Teachers ask children for their ideas when planning learning activities.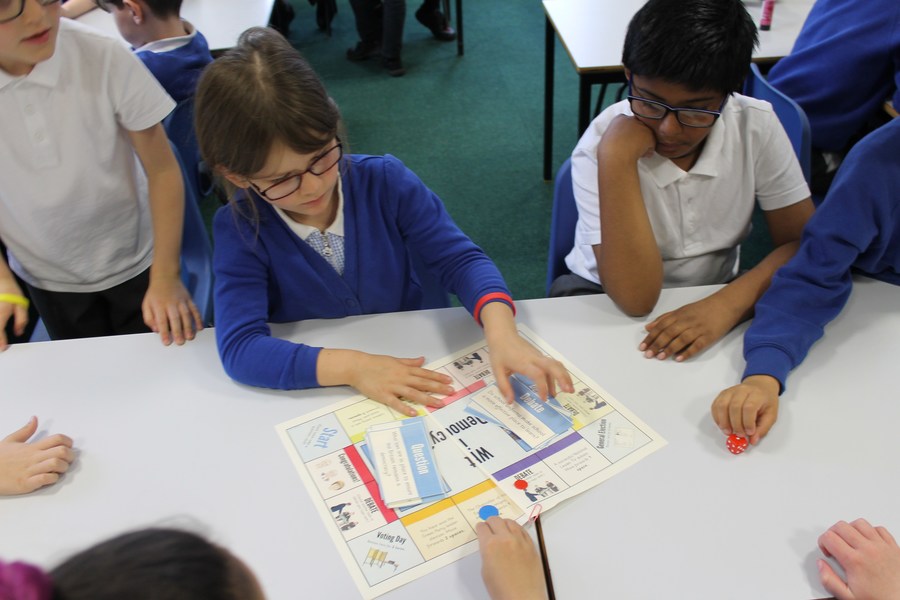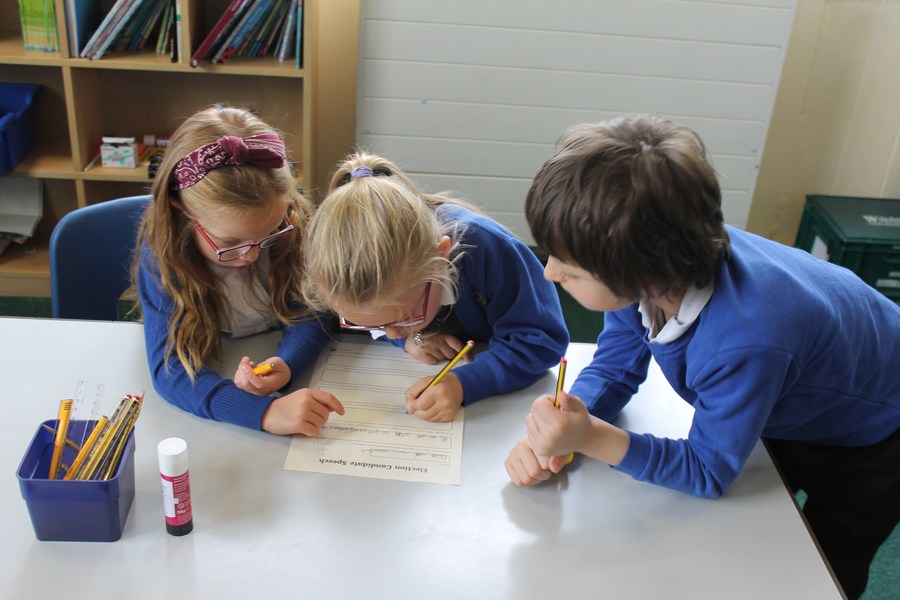 Tolerance of those of Different Faiths and Beliefs
This is achieved through enhancing children's understanding of their place in a culturally diverse society and by giving them opportunities to experience such diversity. Members of different faiths or religions are encouraged to share their knowledge to enhance learning within classes and the school.
Inviting children and parents/carers to share home cultures in school.
'Discovery Religious Education' scheme of learning throughout the school where the children learn both knowledge and understanding of the different world religions and how these beliefs impact on daily lives. Christianity as the main religion of the indigenous population, is taught alongside Hinduism, Islam, Judaism and Sikhism.
Celebration of festivals throughout the year e.g. Diwali, Chinese New Year, Hanukah
Use of a variety of Faith Stories in assemblies
Reflection opportunities in assemblies
Mrs Missen and Mrs French, our school cooks are aware of different faith dietary requirements, and include foods from around the world on the school menu.
Visits to places of worship that are important to different faiths e.g. church, Sikh temple
Mutual Respect
Mutual respect is at the heart of our values. Children learn that their behaviours have an effect on their own rights and those of others. Children develop an understanding of tolerance and mutual respect. All members of the school community treat each other with respect.
Our Jigsaw PSHE scheme allows planned opportunities to develop topics such as being me in my world, celebrating differences, dreams and goals, healthy me, relationships and changing me. These units enable children to develop a greater understanding of themselves, those around them and across Britain. Themes covered include what represents modern Britain and how we are both similar and different.
Positive relationships encouraged and modelled throughout the school i.e child-child, adult – child, adult - adult.
Use of Discovery Religious Education as the scheme of learning throughout the school enables the children to learn not only knowledge but also develop an understanding of the world of religion and how beliefs impact on daily lives. This helps develop tolerance and mutual respect for religious viewpoints.
Celebration assembly every Friday where children show respect for everyone
Yearly anti-bullying week and e-safety day which explore how their behaviours affect others
We have a child friendly anti-bullying policy which was written by the children, has been shared with the children and their parents/carers and displayed
Promotion of 'fair play' in PE and Sport sessions
Play Leaders and anti-bullying ambassadors
Learning partners
Fortnightly luncheon club with elderly members of the community