Parent Support Advisor
Sophie Brown, our Parent Support Adviser offers...
a confidential service

individual support

opportunities to meet other parents in small groups

tools, skills and ideas

support with school meetings

help with referrals to other agencies

help with finding information you may need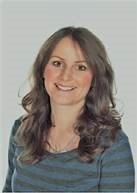 How?
Sophie works with schools to help support families by:
Offering support and advice if you have concerns about your child's social, emotional or behavioural development, so helping you to nip things in the bud before they get serious.

Providing 1:1 and family support to help you think about some of the ways that you can help your child. Also running Parenting workshops as it's not easy being a parent and by sharing ideas and stories it can make it a little easier.

Co-ordinating support, passing on information and referring families to other local agencies that might be able to help sort out a worry or provide continued specialist support.

Helping you to express your concerns about your child to the school and acting as a link between school and home.

Exploring any challenges you may be having in both home and school.

Being a link between you and your school.

Listening to your child to explore issues.
Why?
"I'm really worried about my daughter's schooling this year. Her self-esteem is a problem."
"I would like someone I can talk to about how my situation has changed.
"My child's behaviour is getting out of hand."
"My child is going up to Year 7 and I don't think she'll cope."
"I am worried about the next parents' evening."
"Since my partner left things haven't been the same."
Children don't come with a handbook and each child can present a range of challenges. This can affect their ability to learn.
Sophie can offer practical advice and guidance on a wide range of these challenges.
Where?
Sophie can meet with you in school or in your community.
Sophie Brown is a Parent Support Adviser (PSA). She works with families, parents and carers across all of the Commonweal cluster/catchment Schools.
Sophie supports families in facing and tackling some of the challenges that children present both at home and in school.
Sophie is based at Even Swindon Primary School and can be accessed via your child's Class Teacher or Head Teacher who can complete a referral form or by contacting her direct:
Tel: 07809 700 930
Email: sbrown@evenswindon.co.uk