Welcome
King William Street Church of England Primary School is a friendly and secure school in which all children succeed and achieve their potential in a happy and caring environment. The school strives to provide the best learning environment so that each child can develop fully as an individual, whilst learning to play their part as a valued member of the community. We are committed to ensuring that the well being, health and educational achievements of children go hand in hand. We support children to understand the important role they play both within the school environment, the local community and the wider world.
The children are encouraged to feel part of our "school family" where everyone is important, special and valued. Education is a team effort and we feel that involvement of parents, carers and families in this.
We hope that the school website will help to give you a flavour of King William Street CE Primary School and the learning opportunities we provide. We are proud of our school and hope that you will be too! You are welcome to visit us and see how our vision and aims are supporting the development and growth of our children.
Latest School Calendar Events
Mario's Multi Sport Activity Days

07

Apr

2014

10:00 - 17 Apr, 15:00

During the holiday Mario is running his multi sport activity days for any child in years 2-6. cost £12:50/day. Children will need to wear trainers, T-shirt, jogging bottoms, long sleeved top without a hood. Children will need to bring a packed lunch and water bottle.

Easter Messy Church

20

Apr

2014

15:30 - 17:30

Start Term 5 - Eco Week

22

Apr

2014

08:45 - 25 Apr, 15:50
Calendars page(s):
School Calendar >>
Our Value of the Term is:
Perseverance.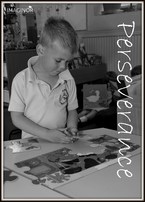 Perseverance means keeping going when you feel like giving up. Can you think of something that you needed perseverance to finish?
Who is the best person at helping you to persevere?
What do you think is the best way of helping someone to persevere with something they find difficult?
Can you think of a time when perseverance paid off?