Reception Starters September 2020
It is my absolute pleasure to welcome you and your family to our school. I hope that you are all keeping well and that your child is excited about starting in EYFS. As you can imagine, our normal transition process would involve lots of face-to-face time for both parents and children and we are unable to do that at this time. We have reviewed our usual procedures and tried to replicate them as much as we can whilst working under the current Government guidelines. We are determined to do all we can to help you and your child feel ready for this exciting step.
Your child will be in Blue Whale and their teacher will be Mrs Walsh and the Teaching Assistant Ms Kamber. Both staff have experience of teaching children in the Early Years.
To help with your transition into Blue Whale we have set up this page so that we can share with you as much information as we can to help you and your child have a happy and successful start at King William Street CE Primary School. Starting school is such an important time for each child and we will do all we can to help you and your child feel welcome, confident and excited about this new adventure.
This week, staff will drop off your 'Welcome Pack' to your house. This contains some key information as well as two forms below which need to be returned to school.
Please complete this Pupil Information and Contact Form and return to school.
Please complete this E-Safety Agreement and return to school.
We would have liked to have held a Welcome Evening on Monday 29th June where you could have met us and visited the school and Blue Whale classroom, but this has been cancelled. Instead Mrs Walsh has put together a presentation for you which can be seen below and is also enclosed within your 'Welcome Pack'.
To help you see what our school will be like especially Blue Whale classroom please share this short video with your child
On 29th June, Mrs Walsh and Ms Kamber will be emailing a 'Five things you should know about me' for you to share with your child. In return we were hoping you would complete 'Five things you should know about me' alongside your child and email it back to school using clerical@kingwilliamstreet.co.uk
During the week beginning 13th July Mrs Walsh, Ms Kamber and Mrs Clarke will drop off an induction bag to your house. Inside you will find some information leaflets, a Brilliant Beginnings task, and an invitation to come to visit our school on Thursday 23rd July.
How can I help my child get ready for school?
Being school ready involves encouraging your child to develop skills which help them to be independent and ready to learn. These skills range from eating and self-care to listening and turn taking.
The Road to School
On Thursday 23rd July Mrs Walsh, Ms Kamber and Mrs Clarke look forward to welcoming you to the school for a short visit of 30 minutes. The children will be grouped in small groups of four and they will spend the time exploring the classroom whilst you wait in the KS1 playground. Mrs Walsh will meet you in the playground to introduce herself and answer any questions you may have.
Here are some other ideas of things you could do to help your child feel ready

• Walk past the school so they can see where they are going.
• Talk about what they are looking forward to.
• Practise getting dressed in their new uniform.
• If their name is on a label in their clothes, show them where and what to look for.
• Is there anything they are worried about?
• Play games together which practise turn taking or sharing.
• Play 'schools' together.
• Give them some words/phrases to help them ask for help from an adult.
• Practise asking to go to the toilet and going to the toilet themselves.
• Tell your child what you will be doing while they are at school – so that they don't worry about you!
We are very proud of our school, the children and the values we hold and we look forward to welcoming your family into our King William Street CE Primary School family.
Steps to starting school
Build your child's confidence so that they start school confident, curious and ready to learn. Access more great advice, tips and downloadable resources at www.pacey.org.uk
BBC Bitesize also offers some great advice from professionals and some videos you can share with your child.
www.bbc.co.uk/.../starting-primary-school
Also a 'First day at School' game which you may find useful.
www.bbc.co.uk/bitesize/topics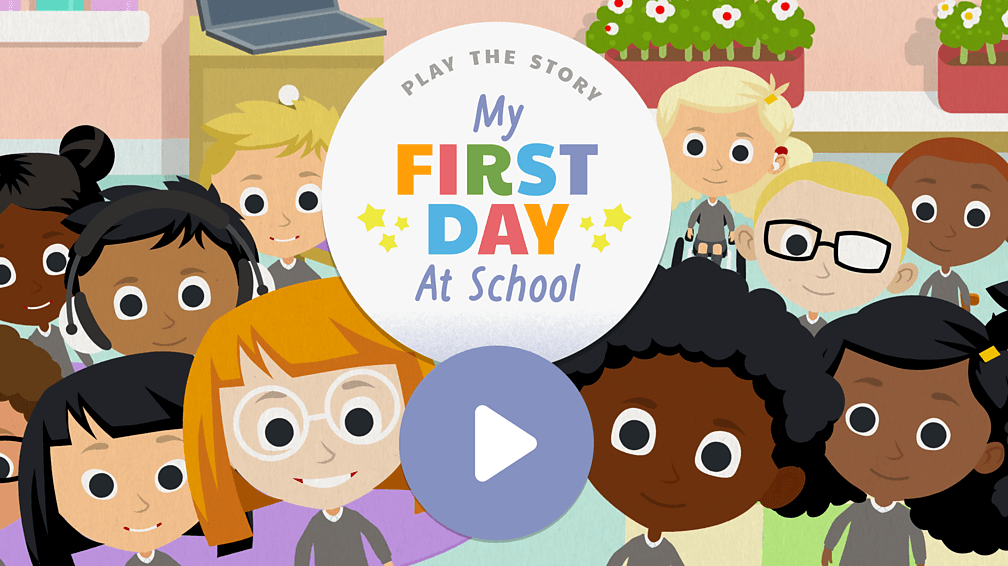 The National Literacy Trust's new project, Small Talk, aims to support the language development of children under the age of five. An everyday guide to chatting, playing and reading with your child https://small-talk.org.uk/
Hungry Little Minds has been launched by the Department for Education with lots of fantastic ideas for early learning: http://www.hungrylittleminds.campaign.gov.uk/
A leaflet called 'Summer Talk' has lots of games and activities you could try when you are out. For example why not try the Trolley Challenge on page 6 when you are shopping or Car Challenge on page 7 when you are on a long car journey or involve the whole family in a Sports Challenge on page 10. There is even Kitchen Fun on page 111 if you are stuck inside.